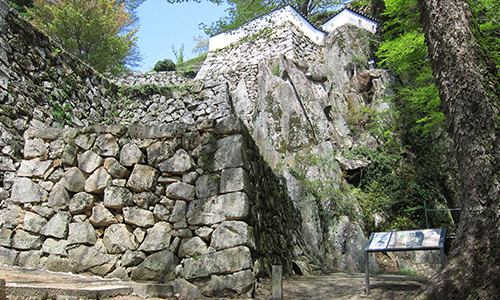 Fantastical Mountain Castle Floating on a Sea of Clouds
Bitchu Matsuyama Castle is characterized by its unique mountain castle construction.
The castle construction skillfully created by using granite rocks and lumber taken from Mt. Gagyu is a sight not to be missed.
You can enjoy visiting the castle tower, two-story turret, and mud wall, designated as national important cultural properties, as well as many other interesting sites around the castle.