See
Bitchu Matsuyama Castle Guide Bitchu Matsuyama Castle – Castle Tower – Highlights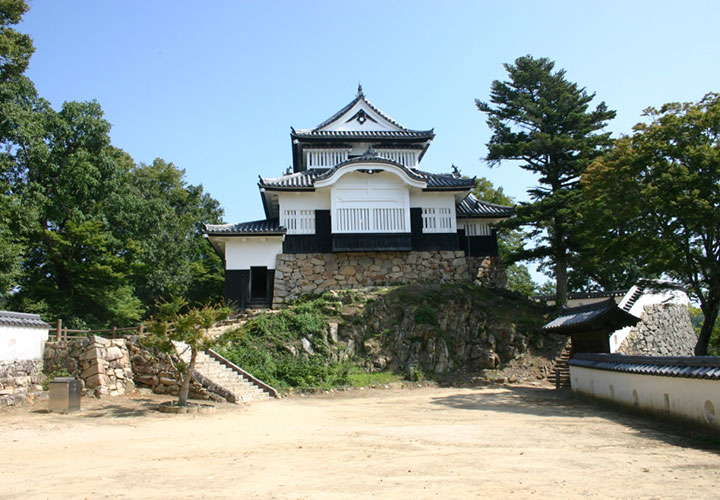 Castle Tower (National Important Cultural Property)
The castle tower is made of wood, with a traditional tiled roof, and is a two-story building with two levels. There is an unusual sunken hearth cut out of the tower on the first floor and there is also a dressing area that served as the living room for the lord of the castle when holed-up during a siege. The second floor still contains a Shinto altar for the guardian deity of the castle. Be sure to see the traces of hatchets and spear plains remain in the old wooden frame.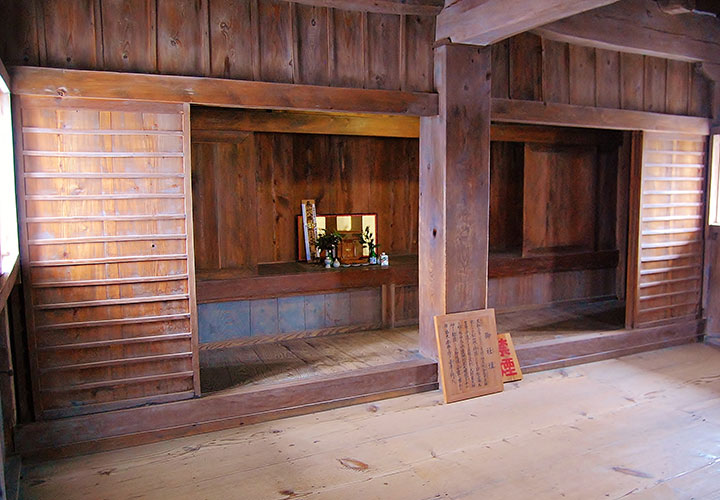 Shinto Altar (Goshadan)
This Shinto altar was placed in 1683 to pray for the coming of a deity during castle repairs made by Katsumune Mizunoya, lord of the castle at that time. It was used to pray for calm and peaceful times from the 10 gods it enshrines, including Sanshin-no-Hoken that guards the domain, as well as the Sun Goddess (Amaterasu) and Haguro Daigongen.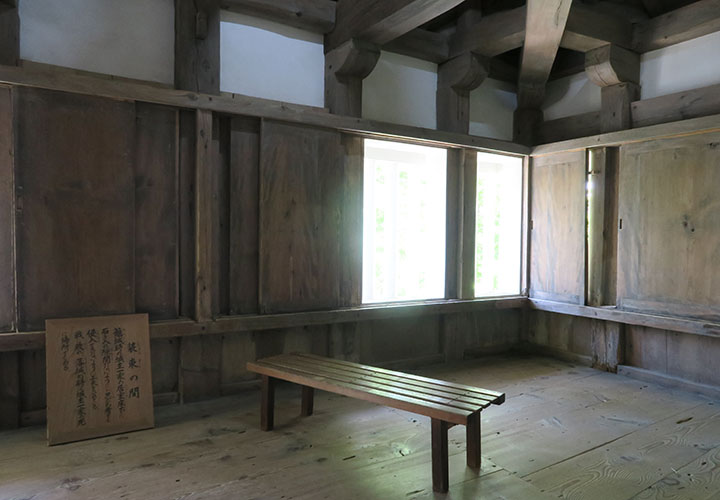 Dressing Area
The room served as the living room for the castle lord when surrounded by enemies and barricaded within the castle. Stones were placed under the floor as an innovative method to eliminate gaps and prevent even ninjas from getting into the room.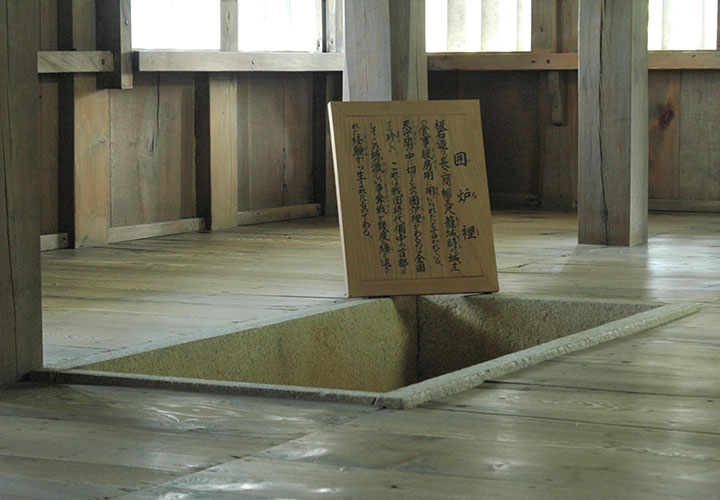 Sunken Hearth
This sunken hearth has a length of approximately 180 cm and width of approximately 90 cm, and is thought to have been used to prepare food for the castle lord when besieged and for heating. This hearth was installed in preparation for battle because Bitchu Matsuyama Castle was the stage for numerous intense battles.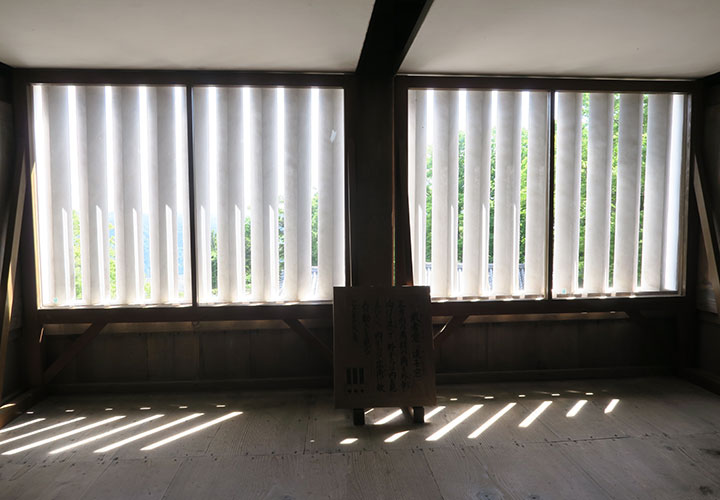 Lattice Windows
The corners of rectangular squared timbers are lined up facing outward to create these lattice windows. These windows make it difficult to see inside the castle from outside and provide a wide-angle view of enemy movements from inside. They are also called "Mushamado" or "warrior windows".